Better detection can lead to more personalized treatment
If you have recurrent prostate cancer, your doctor needs to get more accurate information about the location of your disease.
An Axumin scan may help.
"An Axumin PET/CT scan may help my doctor and me make important treatment decisions."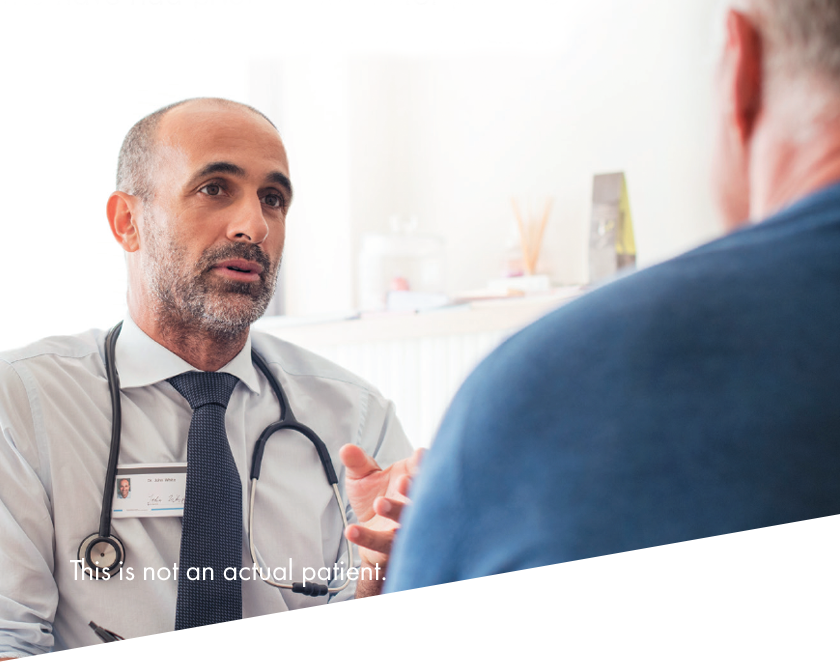 How does Axumin work?
After the injection, Axumin travels into your cancer cells—including prostate cancer cells—and lights up in the PET/CT scan. An imaging physician will review your scan to find out where the recurrent prostate cancer is located. It's important to note that Axumin may not detect all recurrent prostate cancer, especially at very low PSA levels.
What to expect when getting an Axumin scan
Inject
3 to 5 minutes
before the scan
Scan
takes around
20 to 30 minutes
Review
and discuss
at your next visit
As with all diagnostic imaging tests, it is possible that a physician can interpret your Axumin PET/CT scan results incorrectly. This means that a negative Axumin PET/CT scan does not rule out a prostate cancer recurrence. Similarly, a positive Axumin PET/CT scan does not confirm a prostate cancer recurrence.